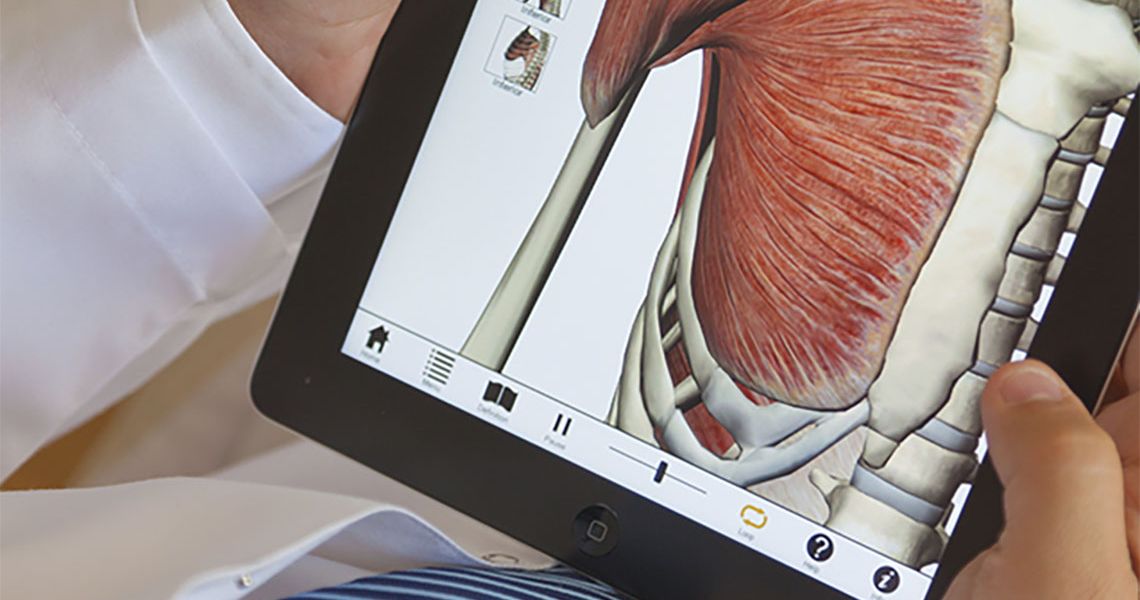 Gain an Edge in Advancing Your Medical Education
Designed to prepare students interested in entering a medical school or health sciences programs, as well as those working toward an advanced doctoral degree in biomedical sciences. The Master of Sciences in Anatomical and Translational Sciences (M-ATS) program through the GW Columbian College of Arts and Sciences provides the solid foundation they need to transition to their next level of education.
About the M-ATS Program at GW
The M-ATS program provides a comprehensive curricular platform that strengthens students' understanding of the basic medical and translational sciences to help as they begin advancing their education.
The interdisciplinary curriculum of the M-ATS program is clinically oriented with a strong emphasis on human disorders. Additionally, the small class size of the GW M-ATS program enables students to received focused attention from committed SMHS faculty, thereby fostering their key academic strengths to help them move successfully into a medical school or
health sciences program. M-ATS students are able to immerse themselves in the same courses taught during the first year of medical school, including gross anatomy, microscopic anatomy, embryology, neuroanatomy, pharmacology, pharmacogenomics and genomic medicine. Students are also provided with opportunities to conduct translational research with faculty of the GW School of Medicine and Health Sciences and its affiliated Children's National Health System.
Program Requirements
Only U.S. citizens or permanent residents are eligible for admission to the M-ATS program. Students must have completed all their pre-medical undergraduate coursework in biology, chemistry, organic chemistry, physics, math and English before entering the program. Students, who have not completed their prerequisite courses, may consider applying to our affiliated GW Post-Baccalaureate Pre-Medicine Certificate program offered at the GW Virginia Science and Technology Campus. Students do not need to have taken the MCAT in order to apply to the M-ATS program.
Mission
The Master of Science in Anatomical and Translational Sciences (M-ATS) is a non-thesis master's program designed to maximize students' academic and career opportunities by enhancing competitiveness of applications to medical schools, health sciences programs, or advanced graduate degree programs (Ph.D.). Students will acquire a solid background in translational sciences and personalized medicine. The program's interdisciplinary and clinically oriented curriculum will provide students with advanced knowledge in basic medical sciences, clinical studies, and clinical and translational research methods. Students will gain an in-depth understanding of human gross anatomy, embryology, functional histology, neuroanatomy, genomic medicine, systems physiology, pharmacology, and pharmacogenomics.
The interdisciplinary curriculum of M-ATS draws upon the unique strengths and collective expertise of three departments of the GW School of Medicine and Health Sciences: Anatomy and Cell Biology; Pharmacology and Physiology; and Medicine.
Goals
The goals of the M-ATS program are to ensure that graduates will:
Demonstrate competency in the basic medical sciences, particularly in areas related to gaining admission to professional health programs or higher degree programs in biomedical sciences
Acquire principles in anatomical sciences with an emphasis on clinical relevance in gross anatomy, microscopic anatomy, neuroanatomy, and embryology
Attain fundamental principles in systems physiology, pharmacology and pharmacogenomics with an emphasis on personalized medicine
Demonstrate skills in translational sciences and the field of molecular medicine
What is the MATS Acceptance rate to Medical School?
2020-2021 Application cycle Acceptance: 97%, those that were not accepted were on the waitlist. All applicants received interviews. Some students accepted to multiple programs.
Schools our students accepted to: George Washington, Edward Via College of Osteopathic Medicine-Auburn, Georgetown, Wake Forest, Lake Erie College of Osteopathic Medicine, Uniformed Services University of Health Sciences, John A. Burns School of Medicine at University of Hawaii, Rutgers New Jersey Medical School, University of Alabama at Birmingham, and Brody School of Medicine at East Carolina University. 
Check out our Benefits page to learn about Advising and MCAT Prep.