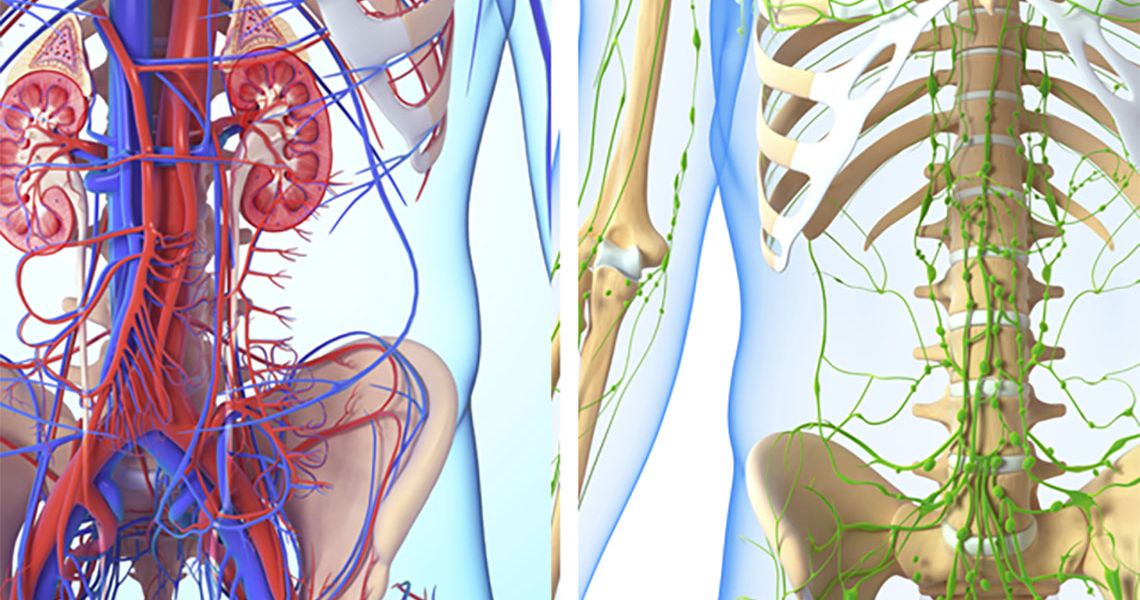 Objectives
GCATS has a medically-oriented curriculum designed to provide a solid foundation in the basic medical sciences. Thus, GCATS allows students to demonstrate their full academic ability and suitability for future careers in the field of medicine and health-related programs.
Program Requirements
Credit Requirement: 19 credit hours.
Grade Point Requirement: A 3.0 (B average) overall grade point average or better.
Time Limit Requirement: The certificate must be completed within two years.
The Program Director (Dr. Robert Hawley) must approve all course selections and course sequencing by developing a "program of study" prior to the student's initial registration.
Courses
ANAT 6130: Clinically Oriented Human Embryology
(Fall semester; Dr. Victor Taylor, Course Director; 3 credits)

The mechanisms of human embryology with clinical correlations of embryological development. Developmental control mechanisms and development of basic organ systems. Molecular control of development. Assisted reproductive technologies. Congenital birth defects. Demonstration labs and online animations for clinical correlates are integrated in the curriculum. 

ANAT 6150: Clinically Oriented Human Microscopic Anatomy
(Fall semester; Dr. Robert Hawley & Dr. Ahdeah Pajoohesh-Ganji, Course Directors; 4 credits)

The normal histological structure of cells, tissues, and organs of the human body with emphasis on clinical relevance. Given the inseparable relationship between structure and function, emphasis is placed on structural/functional correlates at both the light and electron microscopic levels. Descriptions of alterations in normal histology through disease or injury provide an understanding of the etiology of various disease states. Histological concepts are integrated with corresponding clinical correlates. 

ANAT 6160: Clinically Oriented Human Functional Neuroanatomy
(Spring Semester; Dr. Melissa Carroll, Course Director; 3 credits)

Structure/function relationships of the human central and peripheral nervous systems and clinical correlations of diseases or injuries whose occurrence or expression has an abnormal impact on the normal structure/function relationship. Neuroanatomy concepts are integrated with contemporary clinical neuroscience. Demonstrations of human brain material in the anatomy lab are scheduled throughout the semester. 

ANAT 6181: Clinically Oriented Human Gross Anatomy
(Spring semester; Dr. Nicole DeVaul, Course Director; 4 credits)

Structural organization of the human body and the relationship of the organization to regional and systems-related functions. Clinical implications and how disease or injury affects normal anatomical structure/function relationships. Clinical cases match the topic of each lecture. Online manual uses content from the department's NetAnatomy website. Demonstrations in the gross anatomy laboratory are scheduled throughout the semester. 

ANAT 6292: Projects in Anatomical Sciences
(Spring semester; Dr. Melissa Carroll & Dr. Marc Spencer, Course Directors; 1 credit)

The syllabus for this course is adapted from a course offered to medical students as an elective. Students use various imaging techniques and approaches to visualize normal anatomy toward development and application of skills in teamwork, presentation, and discussion. Literature searches. The course is taken in conjunction with ANAT 6181. 

ANAT 6275: Advanced Studies in Translational Sciences
(Fall and Spring semesters; Dr. Robert Hawley, Course Director; 3 credits)

Student research opportunities in laboratories conducting translational research. Application of fundamental concepts learned in didactic courses. Development of versatility with new technologies. Students must spend 30 hours per week that must include at least two full days per week dedicated to research laboratory during the semester. The course director must approve all laboratory assignments prior to initiating research studies in a laboratory. 

ANAT 6223: Special Topics in Regenerative Medicine
(Fall and Spring semesters; Dr. Kurt Johnson Course Director; 2 credits)

Students attend seminars given by invited lecturers to present their research findings and breakthroughs on topics of regenerative medicine. Seminars are sponsored by the Department of Anatomy and Regenerative Biology, the Molecular Medicine Graduate Program (MMED 8214), and the GW Institute for Neuroscience.