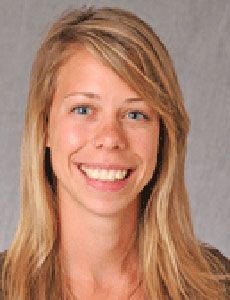 Emily:
"Dr. Chiaramello is an incredible mentor. She really takes the time to get to know her students as individuals- what their strengths, weaknesses, likes, and dislikes are- and she uses that to best guide you through the medical school application process. She demanded a lot over the past year out of me but only because she knew I was capable of surpassing her high standards. She was always there for me when I needed advice or encouragement. She is the real reason I decided to switch from the GCATS to the MATS program- I couldn't ask for a better mentor by my side through the med school application process."
---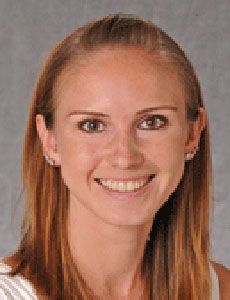 Theresa:
"The GCATS program was the perfect transition for me from my post-graduate career in special education into the basic medical sciences. I sought a program with a strong focus in providing a broad, but solid foundation for the first two years of medical school with an emphasis in clinical correlations. The courses in this program exceeded my expectations with an outstanding group of professors who provided us with opportunities most students do not have until medical school. We had opportunities to learn anatomy from expertly prosecuted cadavers, practice basic ultrasound techniques, and develop teaching and presentation skills while researching topics beyond what we learned in class.
Every year matriculating into medical school has become increasingly competitive, and students need to find ways to set themselves apart from the typical applicant. The completion of this program demonstrates the student's ability to thrive in the medical sciences and their commitment to pursuing a medical degree. The program director, Dr. Chiaramello, is devoted to helping every student to succeed. The medical school application process is difficult, and she ensures that students gain opportunities inside and outside of the classroom that enhance their individual goals for medicine. It is invaluable to have an advisor who takes the time to truly support and encourage each student throughout each step of this process."
---
Michelle:
"The GCATS program was an enriching experience that brought me one step closer to attending medical school. The smaller class loads allowed students to really understand the underlying principles for complex subjects like histology and neuroanatomy, and allowed for close interactions with the professors. During lectures, clinical associations were presented along with the learning objectives in order to keep the students engaged and interested. Just as importantly, Dr. Chiaramello was a very supportive advisor that was just as invested in my journey as I was. She made sure to check in with me throughout the program, and motivated me to stay on track. I believe that this program is a great stepping stone - particularly for non-traditional candidates that are pursuing medical school."
---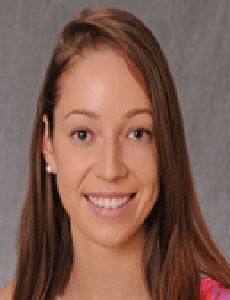 Lauren:
"The GCATS program has been an amazing experience for me, as it provided me with a strong foundation in anatomy, embryology, and neuroanatomy with a substantial clinical emphasis. Having a small class size was a key feature of the program that enabled me to connect with my classmates and professors, and get the personalized attention I needed to be successful, making the overall experience truly enjoyable. Dr. Chiaramello's guidance throughout the year was instrumental in my success in this program. I now have a strong application and feel prepared to begin medical school. Choosing the GCATS program at GWU to further my education and obtain a career in the health sciences field was unquestionably the right decision."
---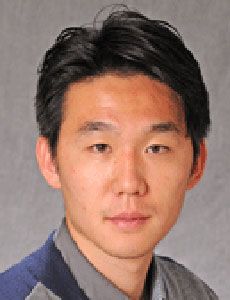 Yoo:
"The GCATS program overall has been an important academic step for me in pursuing a health career in the future. As a chemistry major, I had very little background in biological sciences. GCATS not only gave me an opportunity to learn but also the chance to apply my knowledge in understanding the ongoing scientific research in the medical field. Dr. Chiaramello was very attentive to my concerns whenever I visited her. She provided me with ample information to make a decision in my future steps. She was also very active throughout the academic year in providing many information that could help us have a better perspective of medical career. I look forward further studying in my MATS program to strengthen my other biological science knowledge before entering physician assistant program."
---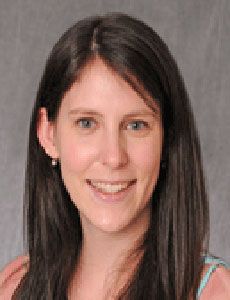 Allison:
"Beginning the GCATS program immediately following undergraduate school was exactly what I needed to do before starting the process of applying to medical school. Through this program I met some of the most supportive people, who both inspire and push me to improve upon myself in every way. One of those people was our advisor Dr. Chiaramello. Dr. C, while a very busy woman, always made time to guide her GCATS students in both course decisions as well as life decisions. She also gave you a push if she felt you could be doing better in a class, and always made it known that she believed you could and would get into medical school. Ultimately, I feel that this course and its participants, at all levels, have been instrumental in strengthening my resume as well as my confidence going into this application cycle."
---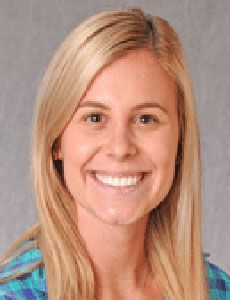 Katina:
"The GCATS program has been everything I have wanted it to be and more. With medical school admissions becoming more and more competitive, I knew I needed a program that would not only strengthen my application for medical school, but also one that would provide me with a solid foundation in embryology, histology, neuroanatomy, and gross anatomy. All of which are classes that are taught during the first year of the medical school. The GCATS program wouldn't be what it is without Dr. Chiaramello. Before being admitted to the GCATS program, Dr. Chiaramello showed genuine interest in me as an applicant. She was a huge reason why I chose this program.
Throughout the year, Dr. Chiaramello was available anytime I needed her. Her feedback and guidance throughout my first year of the GCATS program has been invaluable. As soon as I met Dr. Chiaramello I knew I had made the right decision by choosing this program at GW. Dr. Chiaramello cares about every single one of the students in the GCATS program and treats our successes as her own. I highly recommend the GCATS/M-ATS program to students looking to bolster their application to medical school and for those looking to expand their knowledge of the clinical sciences. I enjoyed my first year in the GCATS program at GW so much that I decided to enroll in the second year to obtain a Master's of Science in Anatomical and Translational science."