Meet our recent graduates from the GCATS Program who successfully matriculated into a medical school. Congratulations to all of them!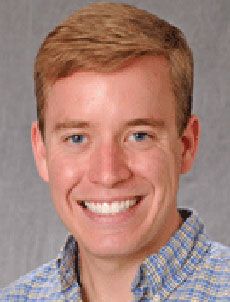 Brandon:
BS in Biology, Baylor University, 2013
GCATS Class 2015-16
MD Candidate, George Washington University School of Medicine and Health Sciences (2016-2020) 
"I have the pleasure of writing this testimonial as a newly accepted member of the George Washington University's School of Medicine and Health Sciences MD Program. I can say without a doubt that it would not be so without the GCATS Program and the exceptional help of our Director, Dr. Anne Chiaramello. When I received my acceptance into the GCATS Program, I was initially skeptical that it would do anything to improve my chances of matriculation. I had already applied to Texas medical schools twice before, and only received one interview between both times. But that was before I was introduced to the amazing Dr. Chiaramello, who did more to advocate on my behalf and help me to achieve my goal of entering medical school than any singular person in my academic career.
That is not an exaggeration. She has designed what can only be described as an exemplary program to prepare students for matriculation. From courses that help to strengthen a students' foundations in the medical curriculum to the tailored electives that enhance an applicant's weak areas, she has thought of everything. But that's not all. She personally takes the time out of her hectic schedule to prepare each applicant with an even more personalized approach. Having been in my third application cycle when I arrived on campus in Fall 2015, Dr. Chiaramello wasted no time in preparing me and strengthening me as an applicant. She knew exactly what to tell me to help me see for myself why I would be a great physician, how I could best communicate that to the admissions committee, and did not rest until I not only said it but believed it. She has the unnatural ability to see what the best qualities in people are, and bring them to the surface.
I again will say that no one has ever taken such a vested interest in my success, and done more to help me achieve it, outside of my own parents. The only negative that I can even begin to think in regards to Dr. Chiaramello and the GCATS Program is that we were not able to have her as an instructor. Having been an educator myself in the past, I know that the best teachers are the ones that have the greatest heart and desire to see their students succeed. Dr. Chiaramello has this in spades, and any student that is lucky enough be taught by her is clear to see it. I could continue to go on for great lengths about my appreciation and admiration for Dr. Chiaramello, and mean absolutely every word. The sad thing is, that wouldn't do it justice. I owe what career I have in medicine to her, and by proxy any lives I am able to help down the line are so because of her and my time in the GCATS Program. If you have any doubts about whether to apply or accept her offer for enrollment, listen to someone who has directly benefited from the hard work and dedication of Dr. C: get rid of them. It will be the best decision you can make for your future."
---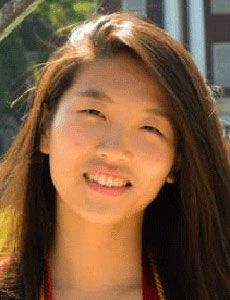 Min:
BS in Neurobiology and Physiology, University of Maryland – College Park, 2015
GCATS Class 2015-16
MD Candidate, George Washington University School of Medicine and Health Sciences (2016-2020) 
"GCATS provided me with exactly what I needed during my gap year – a stronger foundation in anatomical sciences and experiences that would strengthen my medical school application. Courses offered in the program are not mere repeats of basic science courses but are rather clinically-oriented classes that are taught by the medical school faculty. The program also opened doors to diverse clinical, research, and volunteer opportunities that many students took advantage of. I pursued an independent research project at Children's National, which not only expanded my clinical experiences but also led me to consider research as part of my medical career. Apart from the coursework, the diversity of the class, close relations with professors, and the flexibility of the program made this year a unique and enjoyable experience.
I am especially thankful to Dr. Chiaramello, who mentored me through every step of the process. Completely invested in our career goals, Dr. Chiaramello personalized each student's experience according to his/her specific needs and circumstances. Multiple one-on-one meetings at the beginning of the semester were spent building a one-year plan with specific goals to address the weaknesses in my application. Dr. Chiaramello not only connected me to an amazing research experience but also devoted hours of her time reviewing my applications and preparing me for interviews. Thanks to the help of Dr. Chiaramello and the opportunities offered by the program, I am excited to start my first year as a medical student at GW School of Medicine."
---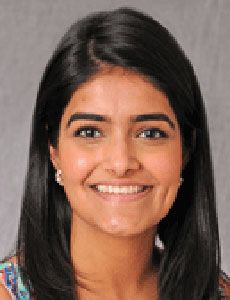 Manroop:
BS in Biochemistry and Molecular Biology, University of Maryland Baltimore County, 2013
GCATS Class 2015-16
MD Candidate, George Washington University School of Medicine and Health Sciences (2016-2020) 
"When I was looking at post-baccalaureate programs, one of my main requirements, in addition to academic preparation, was a program that offered excellent career advising. I can confidently say that the GCATS program exceeded both of these expectations for me and helped me successfully matriculate into medical school. I have to thank Dr. Chiaramello for her sincere dedication and investment towards all of her students. She has an open door policy that made it easy to approach her with any of my questions. Her goal is to get to know each student at a personal level and to help students achieve their career goals.
The GCATS program also allowed me to work closely with faculty members from the Department of Anatomy and Regenerative Biology, all of who are excellent professors. They implemented an active learning style to optimize students' intake of knowledge and were always very encouraging and helpful. It was evident to me from day one of the program that they wanted to see students succeed. The supportive academic environment of the GCATS program has been an overwhelming positive factor in helping me become a better scholar. I highly encourage any student interested in matriculating into a MD Program or Physician Assistant School to take advantage of this program. It will provide you with a great education that will take you where you want to go."
---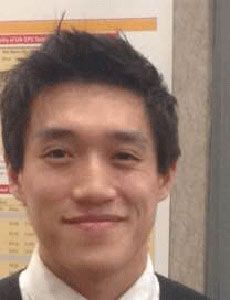 Michael:
BS in Neuroscience, Johns Hopkins University, 2013
GCATS Class 2015-16
MD Candidate, University of Illinois, College of Medicine (2016-2020) 
"In this day and age, applying to medical school is harder than ever. Not just the multitude of steps but the quality of work needed to apply and gain admittance to these medical schools can be an incredibly complicated process. However, coming to the GCATS program really helped with the process. Dr. Chiaramello not only helped me select which schools to apply to, but also looked over my personal statement as well as prepared me for my interviews. Dr. Chiaramello also reached out to her resources at Children's National Health Systems which allowed me an amazing opportunity to participate and see how basic scientific research translates into clinical studies
I was able to work with researchers and doctors alike which provided a wealth of experiences to discuss during med school interviews. Moreover, the first year of medical school is generally considered to be very difficult. Luckily, the GCATS curriculum is designed to alleviate the stress of the first year of medical school. Courses such as human gross anatomy or microanatomy, which are a part of the GCATS curriculum, are also core classes taught in the first year of medical school. I'm confident that when I matriculate this fall, I can hit the ground running as I start my career in medicine."
---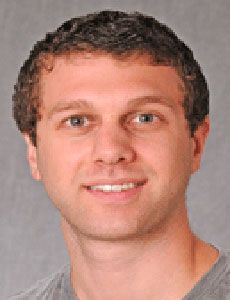 Jake:
BS in Molecular, Cellular and Developmental Biology, BA. in Politics, University of California, Santa-Cruz, 2012
GCATS Class 2015-16
MD Candidate, Eastern Virginia Medical School (2016-2020) 
"I've had a great experience in the GCATS program. After being out of college for 3 years, it was helpful to have a curriculum designed to align with the first year of medical school. Being in a GCATS student was definitely a key aspect of strengthening my overall med school application, and I believe it helped me to matriculate this coming Fall.
I am passionate about clinical research, and GCATS afforded me the opportunity to continue being involved in research while taking graduate-level foundational anatomy courses. Dr. Chiaramello is a superb advisor and really helped me with my medical school application, from preparing for the primary application to preparing for interviews and beyond. I don't think there's a more attentive, dedicated, and invested advisor out there - she's part of what makes the program special."
---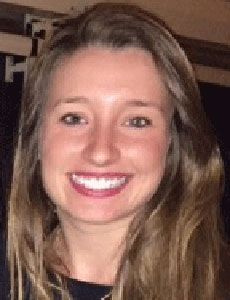 McKenzie:
BS in Biochemistry, University of San Diego, 2014
GCATS Class 2015-16
MD Candidate, University of Minnesota, Medical School (2016-2020) 
"The GCATS program helped me gain a strong foundation in the anatomical sciences. Having come from a degree in biochemistry, I didn't previously have exposure to anatomy or embryology courses. I am so thankful to have experience in this material before medical school in the fall. I know my adjustment to the rigor of medical school will be much better because of my experience in GCATS."