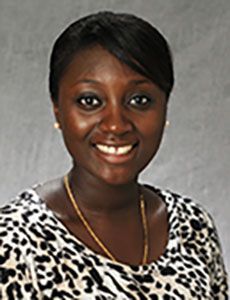 Vanessa:
"The MATS program was one of the best choices I've made. I chose to continue to this program after GCATS, because I knew I would be provided with a quality education and access to resources. The faculty is very supportive, engaging, and has our best interest. Dr. Chiaramello is one of the most outstanding advisors. She has played a pivotal role in my academic career by guiding through the MCAT and medical school application process. I will always be thankful for the mentorship Dr. Chiaramello has given me."
---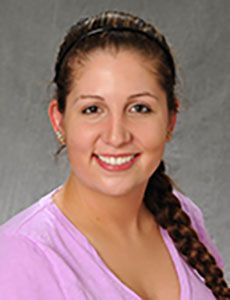 Whitney:
"I am so grateful that I was able to be a part of the inaugural class of the MATS program. It readily prepared me for medical school, and provided me with opportunities that I would not have gotten elsewhere. The small class size allows the faculty to get to personally know you, and the faculty truly cares about you. The classes mirror a medical school curriculum, and provide you with an excellent foundation in the anatomical sciences, which can be built upon during medical school. Dr. Chiaramello, the director of the MATS program, is truly a gem.
She gets to know you on a personal level, and wants the absolute best for every single one of her students. She does everything in her power to help out her students, and provides real guidance on how students can improve their medical school applications. Dr. Chiaramello is honestly one of the main reasons why I decided to enroll in this program, because I knew that she could provide me with the necessary direction that I really needed. The MATS program and Dr. Chiaramello provided me with the needed foundation, and I now feel confident in myself and my abilities to become a physician."
---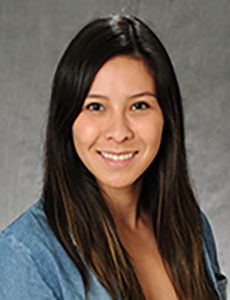 Jaime:
"After taking pharmacology, systems physiology, pharmacogenomics, genomes, neuropharmacology, and an ethics course, I can say with confidence I am more prepared and ready for medical school. The rigor of the courses offered in the MATS program tested my ability to perform at a level expected of year 1 medical students. In the second year of the MATS program, we learned over 400 drugs (including their mechanisms of action, indications, contraindications, toxicities, and administration/distribution), genomic medicine theories and techniques, methods to handle bioethical conflicts, and further developed graduate level writing skills in demanding courses mixed with PhD students. As an academic advisor, Dr. Anne Chiaramello guided students with medical school applications, career planning, and general academic advising throughout the program. GCATS/MATS students and alumni are welcome to arrange one-on-one meetings with Dr. Chiaramello for guidance in any subject related to the students' future career goals."
---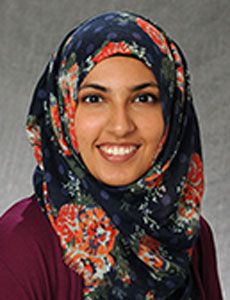 Zahra:
"The M-ATS program has been a wonderful experience. The second year courses include pharmacology, physiology, ethics, and pharmacogenomics, all of which are a crucial part of every medical schools' curriculum. By being exposed to these courses through the M-ATS program, I not only have gained study skills to benefit me in the future, but also have been made aware of the expectations required of first-year medical students. In addition, the M-ATS program gave me insight into other careers within the health care and medical fields just by the nature of being included in classes with other PhD and PA students.
All of the professors have been amazing throughout the process and have been generous with their time and providing guidance about their individual classes as well as specific career-related questions. I recommend this program because by attaining a M.S. in Anatomy, students can not only present themselves as more desirable and competitive medical school candidates, but also candidates for other career fields if they choose to do so. By demonstrating the academic rigor and attention to detail achieved from the program, students gain a level of maturity and unique perspective on the world, which is valuable in any future goal.
Dr. Chiaramello has been a wonderful academic advisor. From the very beginning, two years ago, she has been in the front lines of providing her students with the opportunity to succeed. She is consistent with following up with her students to ensure that they are doing well and has provided for a welcoming environment. She has also taken the time to be involved in the classes that we as students have taken and has supported us through various presentations and talks we gave throughout the semester. I have appreciated her honesty and understanding, especially when considering each student's circumstances. Dr. Chiaramello has been completely invested in the program and has been amazing at personalizing each student's experience."
---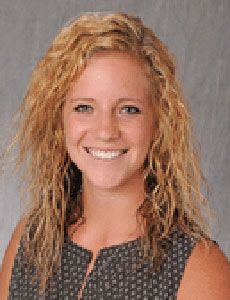 Lindsay:
"Dr. Chiaramello has played such an instrumental part in my progress and success during Year 1 of the M-ATS program. She takes time out of her extremely busy schedule to individually mentor my classmates and myself. By taking the time and getting to know us on a personal level, she knows what path would lead each of us to our highest level of success. She has also crafted a wonderful curriculum that lays a vast foundation for our future medical courses.
The structure of the program allows us to expand our experience in the research field as well as focus on the ever-important MCAT examination, all while teaching us many of the basic concepts that we will encounter in our M1 year. I am confident that the MATS program will allow me to achieve my highest potential as a student and as a future medical doctor. Thanks to Dr. Chiaramello and the MATS program, I am going into the 2017 AMCAS application cycle with the utmost confidence and excitement that a medical school acceptance is coming my way."
---