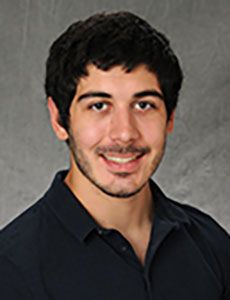 Greg (GCATS 2014):
"My experience in the GCATS program has been, overall, exactly what I wanted in a graduate certificate program. I came to this program in order to bolster my statistics for medical school—never did I think how much it could actually prepare me for medical school. The core curriculum classes cover anatomy, embryology, histology and neuroanatomy, of which I was only exposed to neuroanatomy in my undergraduate studies. Due to my participation in the GCATS program, I can confidently say that I have a strong foundation in translational science that will come as a great advantage in medical school. I would recommend this program to anyone that was looking to both better their statistical profile for the medical school application process, as well as build a strong clinical knowledge base."
---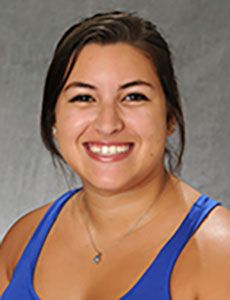 Tiffany (GCATS 2014):
"The GCATS program was my lifeline after college. I knew I wanted to go to medical school and I knew I needed more to get there, and this program gave me more than I could have hoped for. The small program size allowed for a deep level of connection with professors that I didn't take advantage of during my undergraduate career. The classes and curriculum gave me a better idea of what clinical science entails and its role in the practicing medical field. Dr. Chiaramello is a godsend and I am so fortunate that she believed in me and gave me opportunities to further myself and succeed. She is amazing at personalizing the experience and assisting you with all of the specifics of your future medical career. I am excited to be continuing with the M-ATS program at GW and attribute much of my progression to Dr. Chiaramello and the GCATS program."
---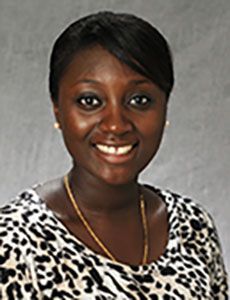 Vanessa (GCATS 2014):
"Attending the GCATS program was a remarkable experience! We took classes such as Embryology and Microscopic Anatomy that exposed us to the same material we would see in medical or physician assistant school. The professors were easily accessible, and always willing to help with classes and provide mentoring if needed. Our advisor, Dr. Chiaramello, was welcoming, supportive, and completely invested in our career goals. This program gave me confidence to succeed and become the best medical school applicant."
---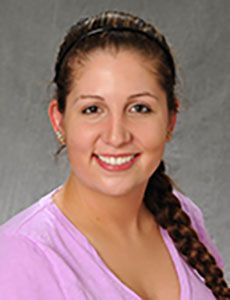 Whitney (GCATS 2014):
"The GCATS program was one of the best decisions I've ever made. Gaining a solid foundation in anatomy, and getting early exposure to classes that you will take in medical school will absolutely be beneficial in the future. Dr. Chiaramello is an amazing advisor, and she has really opened many doors for me that have truly strengthened my medical school applications."
---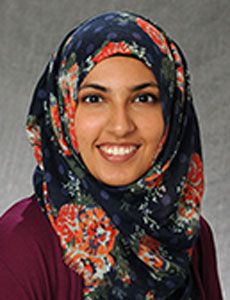 Zahra (GCATS 2014):
"After undergrad I had a choice to make on where I wanted to go in terms of my career path. I felt as if I needed to take more classes in order to find the right match for me. The GCATS program grouped together the right amount of classes as well as presented material in a clinical aspect that helped me decide that I wanted to go to medical school. Because the classes were taught by medical school professors, it gave me a good idea and perspective on how medical school classes are taught. All of the professors have been amazing through the process and have been a valuable part of the GCATS program. Not only have they been wonderful in the classroom, but have been accessible outside of the classroom and have been generous in providing guidance about specific career-related questions.
Dr. Chiaramello has been a tremendous help as an academic advisor. From the very beginning when I applied to the program, Dr. Chiaramello emailed me to discuss my career goals to make sure that the program was a right fit for me. Once in the program, she kept in touch throughout the semester to see my progress as well as to check in personally. I have appreciated her honesty and understanding, especially when considering the fact that every individual has different circumstances and situations. Through this she is and was able to target a career path that is different for each of her students, respecting everyone's specific and unique career goals."
---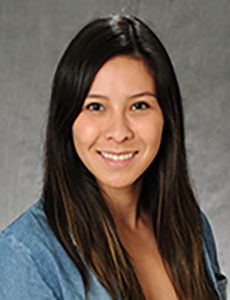 Jaime (GCATS 2014):
"The program is exactly what I thought it would be. I was looking for a program that would give me a solid foundation in first-year medical school classes. The first-year courses include neuroanatomy, embryology, histology, gross anatomy with lab, and a graduate writing course, all of which are pillars to virtually every medical schools' curriculum. In addition, this program has highlighted my recent improvement in science courses, and I have already seen opportunities present themselves that I otherwise wouldn't have been exposed to.
I would recommend this program for a number of reasons. One is because of the significant exposure GCATS students receive in upper-division anatomy courses. By attaining a graduate certificate/M.S. in Anatomy, students present themselves as more desirable medical school candidates. By demonstrating their academic achievements and maturity as a M.S. holder, medical schools view GCATS/M-ATS students as less of a risk than fresh college grads. Medical schools are transitioning to prefer students with more experience, and in particular, students that have demonstrated a high level of academic achievement in medical school courses. In addition to academic pursuits, students have the opportunity to pursue research opportunities, clinical experience, and volunteer in their specific fields of interest. Essentially, this program fills in the gaps of your medical school application by allowing students to demonstrate high academic achievement, study for the MCAT, and engage in various research, clinical, and volunteer opportunities."
---